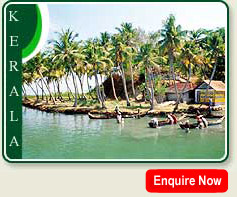 Kumarakom is a tiny hamlet on the banks of a lagoon formed by the Vembanad lake. It is a picturesque world of backwaters, thatched houseboats, Cormorants, Chinese fishing nets and swaying palms. Located at Kumarakom the most exotic resort destination in Kerala right on the bank of the Vembanadu Lake in natural back waters surroundings. 80 Km from Cochin International Airport. 20 Km from Kottayam. Just an hours speed boat ride from Cochin or two hours by road.
Facilities:
Front Desk,Concierge,Elevator,Bar,Safe Deposit Box,Lounge,Coffee Shop,Room Service,Bus Parking,Parking,Jacuzzi,Sauna,Conference Facilities,Meeting Facilities,Secretarial Service,Hair Dryer In Room,Non Smoking,Satellite TV
Services:
Post,Whirlpool,Pool,Barber,Laundry,Medical,Travel Desk,Concierge Desk,Currency Exchange,In Room Telephone Service,Express Check'-In,Express Check'-Out,Front Desk'-24 Hours,Guest Laundromat,Luggage Storage,Spa,Wake up service
Guest Room:
42 Air conditioned Garden Cottages with an ethnic ambience ( BLD included )
Room Facilities:
AC,Cable TV,Direct Phone,Channel Music,Attbath,Shower,Bath Tub,Shower/Bath Tub,Minibar,Work Desk,Safe Deposit Box,Smoke alarms,Sprinklers,Double Bed,King Bed
Location:
The hotel is 80kms from Cochin International Airport and 20kms from Kottayam and one hour by speed boat from Cochin.
Excursions :
Backwaters:
Located at Kumarakom 16 km from Kottayam town, the Vembanad lake, an enchanting picnic spot and a fast developing backwater tourism destination, provides boating, fishing and sight seeing experiences that are truly exhilarating. The Kumarakom Tourist Village offers houseboat cruises and holiday packages.
Kumarakom Bird Sanctuary:
A trip to Kumarakom Bird Sanctuary what you shouldn't miss. The best time for this is between November and March, when a range of migratory birds from Siberia make it their winter home.
Water Carnivals:
Vallamkali, the famous Snake Boat Race are spectacles enacted on the onset of the Onam season. The backwaters of Alleppey come alive with the rivers becoming flush after the rainy season. It becomes the venue to Kerala's major attraction - the Nehru Trophy Snake Boat Race which take place in August - September every year.
Kettuvallams:
Kettuvallams are huge, tapering barges which were traditionally used to cargo rice and other goods across Kerala. Modern-day Kettuvallams called houseboats, carry finished bedrooms, modern toilets, cozy living rooms, a kitchen and even a balcony where tourists can laze on cushions. Gliding on serene backwaters, visitors can witness an unspoilt Kerala.
Sunset & Sunrise Cruise on a Kettuvallam:
No trip to Kumarakom is complete without a Kettuvallam sunset or sunrise cruise. The ride offers a close look into a delightful rustic life. Skiff-fishermen launching their tiny boats.